Discover Cutting–Edge, Precise, Often Instant, High–Level Healing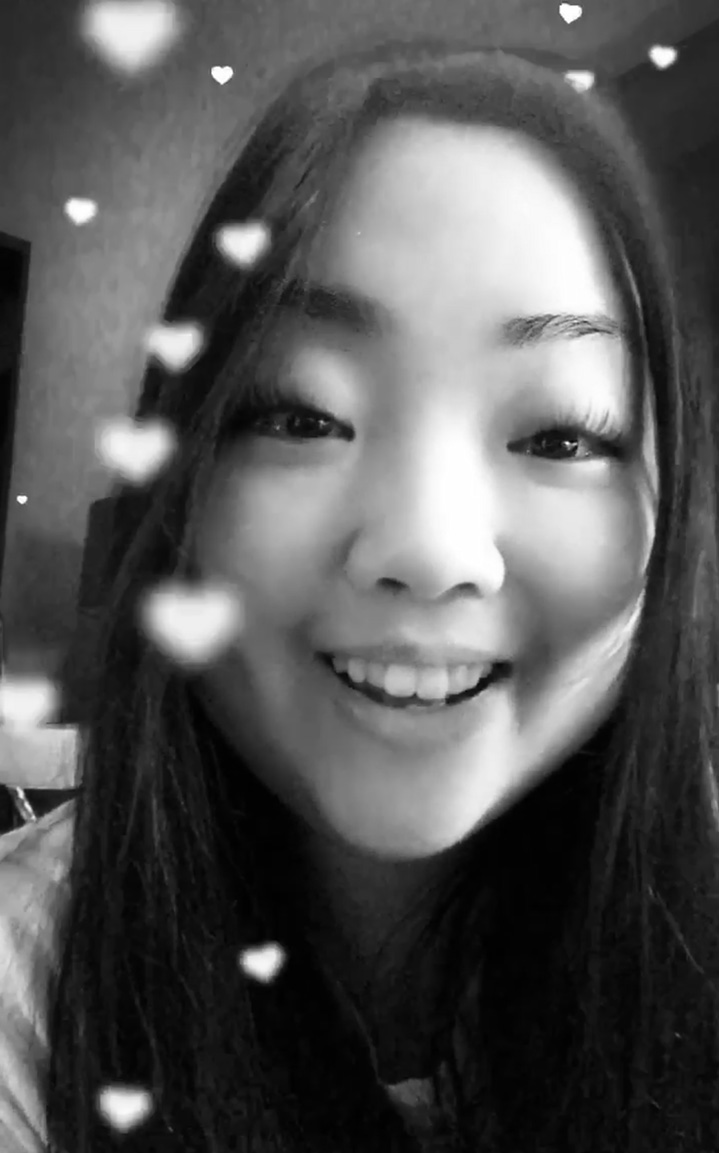 I am Ana Coeur "Cupid"—a healer and energy surgeon with skills "precise like a surgeon." I have an affinity toward healing that is practical, grounded, effective, effortless, efficient, easy, fun, successful, and complete.
My expertise is in healing issues unique to Starseeds and Lightworkers (such as interference from aliens and demons) as well as healing chronic and mysterious health issues.
My work has quickly and successfully transformed the lives of my clients'. Issues, fears, and blocks that they were struggling with just a moment ago will have completely vanished (permanently) or reduced significantly by the end of our session.
The healing method I use is my own creation. When I am in a certain state of being, it affects your energy bodies simultaneously across time, space, past, present, future, and in all dimensions.
Because of this high frequency healing method, I help clients with health and energy issues that are:
• unexplainable
• chronic
• defies logic
• won't go away or deemed "incurable"
• has no plausible origin
• cannot be cured
• baffles doctors
• mysterious
• needs medication to only manage, not heal
• not a match to any traditional diagnosis and have no medication that can help
• does not show up in test results.
Some issues I've helped clients with:
• Alien/E.T. interference and possession
• Archon removal
• Ascension blocks and symptoms
• Bipolar disorder
• Black magic
• Cancer
• Chakra blockage
• Chronic fatigue disorder
• Cord and energetic implant removal
• Demonic possession
• DNA repair, upgrade, & activation
• Epstein–Barr
• Fibromyalgia
• Financial blocks
• Fractal healing
• Holographic purification
• Lightbody activation
• MerKaBa travel
• Narcissistic abuse
• Past life healing/timeline collapse
• Reptilian/dark force interference
• Schizophrenia
• Soul contract negotiation/mediation with E.T. and dark forces
• Spiritual and energy attacks
If you are experiencing any physical, emotional or spiritual challenge, I would love to help you! Whether you are aiming to clear dis–ease, upgrade your consciousness, improve your health, expand your success, lose weight, increase creativity, develop self–love, repair love, heal your inner child, activate your inner goddess, or dissolve blocks and eliminate fears, you are in the right hands.
"This healing was so complete, miraculous and unique." —Kelly St. Claire
Healing journeys with me are miraculous, sublime, productive and transformative. Here is how to begin:
1. Purchase a healing session.
Purchase single session. You can either bring a specific issue to the healing session or choose an issue from a programs. Because we work intuitively according to your needs, there is no set structure—we will flow to whatever your soul and guidance team is leading us to.
We will meet by Zoom or by phone. Physically, I am in the U.S. but I am able to connect to your energy no matter where you are in the world. I am able to feel your energy, pain, and feelings in my body as if they were my own which enables me to quickly reach the heart of the matter.
2. As we dive in during the healing, we will be intuitively guided to the expected and also the unexpected.
Even though we have a general idea of what we will focus on, each appointment will be creative and unique. We will softly hold the intention for healing a particular fear or issue and also allow your soul to guide us to the unexpected.
For example, a chronic experience may guide us to clear past lives, heal childhood memories, process unresolved feelings, or work on DNA energy activation. Through my intuition and hearing the calls of your soul, we will naturally and organically flow to areas that need clearing or healing until the fear or issue is resolved.
3. After the appointment, my clients report total elimination or significant reduction of their symptoms or issues.
What previously caused you annoyance, trauma or pain will feel forgotten or neutral. You may even forget what was hurting or scaring you before. You'll feel inspired to make healthful changes in your life and discover new aspects of yourself toward more love, joy, growth and power.
After the healing sessions, my clients also commonly report clarity and release from blockage and pain, major explosions of passionate creativity and sudden, pivotal a–ha moments, leading them to make life–changing decisions with poise and ease.
4. Should you continue your healing journey, there is an entire universe of joy, love & abundance waiting for you.
If you would like to continue, I will design a custom–tailored healing proposal for you, which is a roadmap of the intentions and visions of what you see for yourself and how I propose we will get there.
Whether you're seeking to create a brand new you or would prefer simple and refreshing energy tuneups, a suite of healing services is available to give you a total overhaul of your energy system, life, relationships and business expansion. Every situation is unique so I encourage you to first book a healing session, and then afterwards, we can design a personalized ongoing solution.
"Pick an issue and watch it dissolve. Ana's healing technique is like no other I have experienced." —K.A.
Technical work includes but is not limited to:
Activation of your Divine Feminine Goddess
Ancestral clearing
Aura repair
Clear fears
Clear beliefs
Clear alien parasites
Clear past life wounds
Clear psychic coercion and psychic attacks
Clear vows
Clear spells and hexes
Clear and rebalance of the main body systems, including the nervous system and glands
Cut negative cords of attachment
DNA purification and activation in chakras, organs, meridians and glands
Emotional processing
Energy healing via Ana Coeur signature healing technology
Lightbody activation
Merkaba travel and downloads of codes and light
Trauma release
Past life timeline auric repair
Uplevel consciousness
"I loved how easy it was, and it makes me want to keep getting more healing!" —Melissa O.
What Happens After Purchase
Sessions can be paid by Zelle, Venmo, bank wire transfer, credit card, or by Transferwise for international wires. (Paypal is no longer accepted.) Please contact me at ana

anacoeur.com for Zelle, Venmo, or a bank wire transfer.
I will email you at your payment address within one business day to schedule your appointment and to DocuSign a consent form.
If you don't receive my email within one business day, please check your spam folder or email me at ana

anacoeur.com
Refund & Cancellation Policy
My Role in Your Healing Journey & My Code of Ethics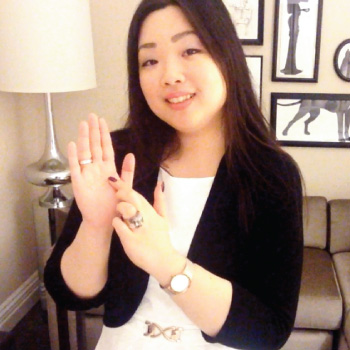 Each of these fears and distortions that you see in my healing programs is something that I've already healed within myself—through to the very end! Because I've done it myself already, I know exactly how to guide you through, how each piece is connected, and how to help you establish a new energetic patterning toward love, joy, and power.
Here is what I promise you in our work together:
• I promise to teach you my wisdom gained through my personal experiences, and then help you reach your own truth.
• I promise to uphold an atmosphere of inclusivity, openness, safety, love and compassion so that you can speak freely and dive deeply without fear of being judged or shamed.
• I promise to give you the highest part of myself and guide you from unconditional love and acceptance.
• I promise to witness your journey without judgment. I will never shame you or dismiss your feelings or intuition.
• I only work in accordance with Unconditional Love and the Highest Spiritual Truth.
• I never manipulate your energy or try to change you if you don't desire to be changed. With every step that we take in the healing session, I first seek your consent and explain what I will be doing before it is done.
• All of the information within our sessions and correspondence are strictly confidential unless you give me your written consent where I may use the contents of our session for educational or sharing purposes. I am the only one who has access to my email account so all emails between us are confidential as well.
• You are always included in your healing process. I hold a space of warmth, respect, gentleness, love, compassion and safety so that you feel safe to share your heart and feel held, seen and heard.
• I am by nature a curious person and I like to get to the bottom of things. Always, I will be considering your level of comfort and openness before we dive anywhere that's uncomfortable and I hold space for the very best for you.
• I truthfully declare that I never guarantee results or outcomes for my work. Each person and situation is unique. While I always perform my absolute best, I provide my clients with 100 percent authority and power for them to be fully responsible for their own experiences, transformation and results.
Ana Coeur is not a licensed medical professional. Healing with Ana Coeur is not a medical treatment nor a substitute for professional medical treatment, diagnosis, or cure.
"Few people have the abilities that Ana has...a high–level healer." —W.K.Y.